THIS MONTH SPECIAL
FEBRUARY & MARCH 2012
CALL 208.524.2666
EMAIL
IAAELA@GMAIL.COM
AMAZING MAXDIM DIMMER POT AND
REGULATOR ALL IN ONE. 12 AMPS MAX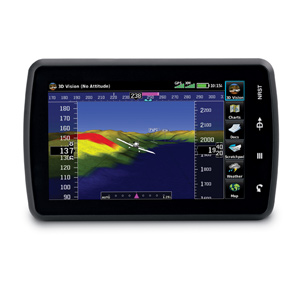 G500/600 NOW WITH SYNTHETIC VISION
CALL FOR PRICING 208/524-2666
CALL 208/524-2666
OR E-MAIL IAAELA@GMAIL.COM
Finally, an Affordable Electronic Flight Instrument System for Certified GA Aircraft
Aspen Avionics introduces the Evolution Flight Display system, the most innovative — and affordable — glass cockpit system ever for certified general aviation aircraft.
Glass cockpits, long proven on commercial and business aircraft, bring added functionality and reduced pilot workload by consolidating primary flight data on easy-to-view electronic displays — reducing scan across multiple instruments. Yet they have remained beyond the reach of many general aviation pilots, available only in the newest aircraft or at enormous expense.
Now, Aspen Avionics' Evolution Flight Display system, based on the latest digital electronics and LCD technologies, allows you to quickly and easily upgrade the vertical pairs of instruments in your six-pack; from one to three pairs, all at once or one at a time, as your needs and budget require.
Not only is the system designed to work with whatever is currently in your panel — extending the life of your existing avionics — the Evolution system evolves with you via future software upgrades, maximizing your investment.
GTX330
What a AWESOME addition to their product line.
Mode S & Mode C
Most important is the fact that it can down link to your GNS430 or GNS530 AND GPS496
Traffic info from Center in terminal areas. Just imagine seeing all the aircraft in your terminal area on your screen